A GUIDE TO RETAIL PRINT GRAPHICS
GET THE MOST OUT OF YOUR WINDOWS, WALLS, DOORS, & FLOORS
We know retail. An ever-changing and increasingly competitive landscape requires a partner that truly understands the industry and your end consumers. We take the time to invest in your brand and become an extension of your team; the end result is truly the best value around.
The Vomela Companies bring a new level of focus and expertise to the world of customized retail rollouts and promotional programs. From design & production to project management & installation, we provide a customized range of services to fit your specific needs. Our nationwide network of experts ensures that we can provide quality and value no matter the scale of the project.
KICK IT OFF RIGHT
From concept to installation, each retail project requires planning, creativity, and collaboration. And while each printing project is unique, all print programs share some fundamental elements.
Retail projects involve careful timing and meticulous planning to ensure your signage is printed, shipped, and installed on schedule for each of your seasonal events.
A master planning document is essential to start your project on the path to success. Your print partner will ask questions to guarantee all elements of your project are clearly outlined, including the scope and scale of the campaign, intended audience, deadlines, budget, contacts, and installation needs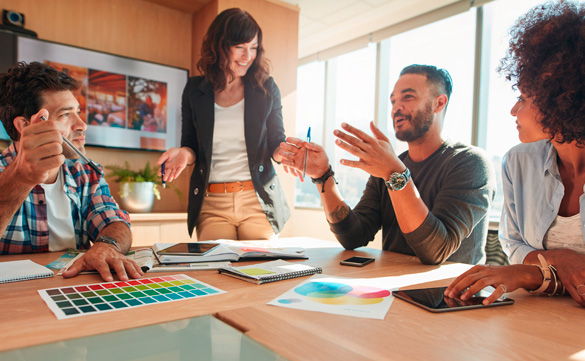 EXPECTATIONS & TIMELINE
Each retail project is unique and has much flexibility. A project can take days, weeks, or months depending on the clients deadlines, the approval process, and the projects complexity.

We receive the client's ideas and create a game plan to bring every client's vision to reality.


Once we have a plan and we know what is required, we present an estimate to the client.


The duration of this step depends on the client. Once the client receives our plan and estimate, has reviewed and approved, their written approval is sent to us. The longer this approval process takes, the longer it takes to get the project started. Ideally, when we get the customer's written approval, we'll also receive a distribution list. This lets us know the full scope of the project and how many unique print pieces need to be delivered to different locations. For large projects, we can send finished pieces in stages taking into account different regions, ensuring that everyone gets the products when needed.


Some clients send us the art they want us to use, while others ask us to create artwork for their projects. If we are working with pre-existing art, we simply proof it before sending to the client for approval. If we're creating the art from scratch, that adds a few days to the process. Once we've produced the art that we believe best suits the project, we pass it along to the client for approval.


We make the revisions requested by the client, and then resubmit the work for approval. This process will repeat until the client is completely satisfied.


Sometimes, it's easiest to produce a prototype or a sample of the work. With the prototype/sample in hand, the client gets a more accurate idea of the finished product. We'll need the client's approval of the prototype or sample prior to starting production.


Should the client wish to revise any part of the prototype or sample, we make the requested changes and resubmit it for approval.

We've worked with the client to ensure that the product we're producing is precisely what's required and now it's time to turn the ideas into tangible objects. If it's a project that requires a number of pieces to be shipped to different locations, it's possible that we can rollout the products in shifts, sending them out as they're completed.


The finished product is shipped to its final destination. The length of time this step takes is based on the bulk of the project.

This step doesn't pertain to every project; some clients require help with installation. We coordinate with certified installers who assist with the process of installing signage in the proper place. We take pride in photographing the print projects (signage, marketing materials) once installed in their natural habitats for final signoff. This is where our quality materials and craftsmanship really shine through and we ensure our clients are completely satisfied.

The last step of the process is sending the project to invoicing.

Five retail tips for success and savings
1. Be Prepared
If your graphics package order is placed well in advance, you'll save yourself the stress and some dollars in last-minute shipping charges.
2. Stay Flexible
Flexibility regarding sizes and materials can be a source of savings. If your materials will only be displayed for a short time, a higher-priced extra durable material may not be your best choice. Consult your print representative for ideas on the best material for your project.
3. Multi-purpose signs
Consider requesting double-sided signs or hardware that allows signs to be swapped out easily. It's a way to refresh your seasonal campaign with an entirely new campaign. Flipping the sign is easier and less expensive than ordering a completely new signage package.
4. Changes Have Consequences
Making mid-project changes to your art or timeline can create additional fees. Overnight shipping and other rush fees can add up quickly.
5. Request a Kit
Consider requesting materials from two upcoming campaigns in the same shipment. This will put you ahead of the game and save shipping costs. But don't do this unless you know your signage will be easy to find and undamaged after being in storage.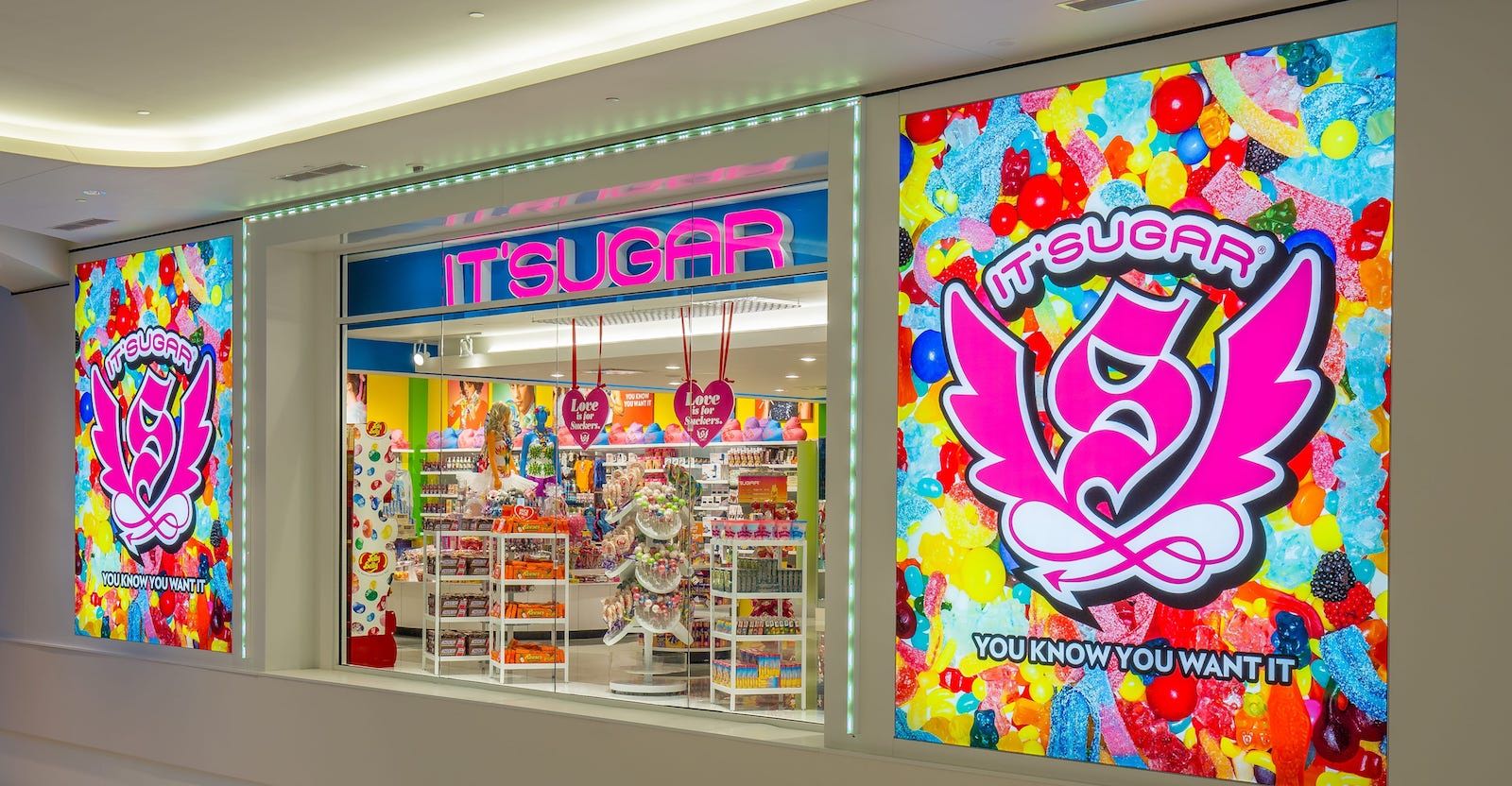 WINDOW CLINGS/WALLS/CEILING GRAPHICS
Crafting attractive retail space requires eye-catching window graphics, wall murals, floor, and ceiling graphics. There are many factors that go into a flawless and engaging result.
Things to consider:
Where will the graphic be placed?

Is there existing paint or substance that will affect adhesion or is weather a factor?

Do you want to be able to see through the window cling?

How long do you want the graphic to stay on the wall/window/floor?

Who will install the graphics(s)?
Compliance and Consideration
Be sure that you are familiar with the rules and regulations that come with your building and your community. This could be special signage requirements, city ordinances or codes, and even restrictions within your lease agreement. The Vomela Companies work with retailers across North America. We have experience developing creative solutions for compliance challenges, such as city ordinances and other business regulations.
From concept to installation, a print project demands planning, creative solutions, and collaboration. Whatever your printing needs, from marketing collateral to store décor, you can rely on The Vomela Companies network of specialists to bring your vision to life.
Let's Get Started
The Vomela Companies are known for our high capacity, high quality, and fully dedicated project management teams who manage every detail along the way, ensuring smooth delivery and placement of graphics within each specific store. By trusting our approach to retail environments, you'll realize benefits like:

Store Décor Programs
• Value-engineering to provide cost-effective, yet sound deliverables
• Sustainable products made with environmentally friendly materials
• Scalability — from small chains to the largest big box retailers
• Centrally-located distribution to increase speed to market
• Site-specific execution with custom design
• Precise kit packing
• Program guarantees
POP & Promotional Graphics
• Retail expertise dealing with critical promotional lead times
• Customization of individual in-store environments
• Sustainable products & programs
• Innovative store organization of POP (by category, promotional period, project, etc.)
• Maintenance of brand and culture through signage (across regions and locations)
• Scalability and flexibility with store count