the vomela companies history
1940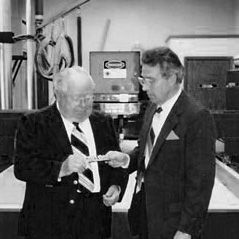 1947 Company Founded
John "Jack" Vomela's first job was as a printer for Brown and Bigelow, a company with whom we share office space today.
In 1947, Jack founds Vomela Specialty Co. specializing in printing and die cutting Christmas tags.
1950

1950 Carlo LaManna
...begins working on the Vomela Specialty Co. on the production floor.
Carlo acquired 20 percent of the company from Jack Vomela in exchange for his time and hardwork. Eventually, he acquired the entire company.
1960-70s

60s & 70s Kiss-Cutting Perfection
With the help of 3M and others, Carlo pioneers the thermal kiss-cutting process driving vinyl graphics to a multi-billion dollar business.
Vomela operates as a 3M captive shop, and Carlo declines a 3M buyout offer to remain a family-owned company.
1980s

1980 New Ownership
Carlo LaManna purchases full ownership of the company from Jack Vomela.
1983

1983 Back to the Drawing Board
3M takes all vinyl film fabrication in-house - a major blow to Vomela. In retrospect, this change sends Vomela down a path to more stability and success.
MID 80s

MID 80s Technology Time
With the help of his son Rock, Carlo invests in new computer-aided design technology, which allows Vomela to provide unmatched quality and tolerances.
1990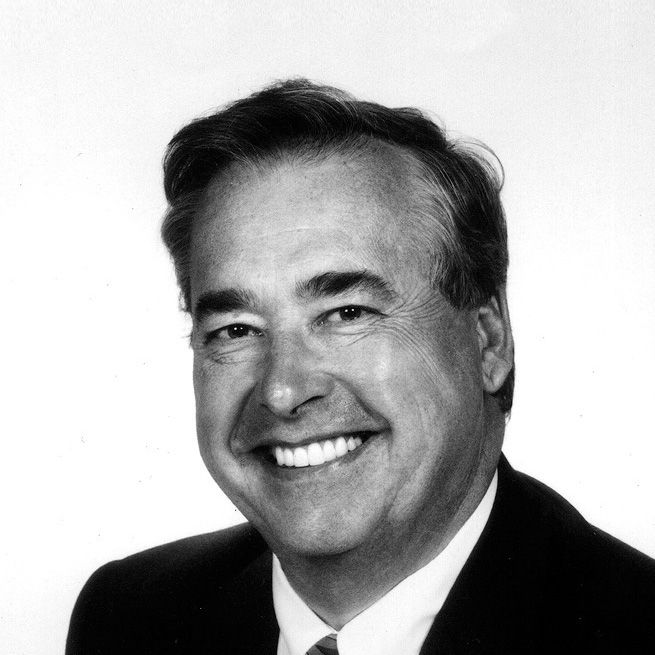 1990 Enter the Auths
Vomela is purchased by Thomas L. Auth. Tom uses his intuition for strategic investments and acquisitions to grow The Vomela Companies.
Mark Auth, Tom's son, starts on the production floor in 1992.
1997

1997 Diversification
Vomela's acquires Harbor Graphics and enters the world of fleet graphics.
2004

2004 Additional Growth
Following several acquisitions, Vomela is recognized as one of the fastest growing companies in Minnesota.
2007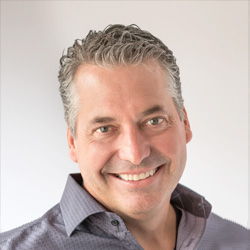 New President Named
Mark Auth is named President.
2010-2012

2010-2012 Right-sized for Retail
The C2 Imaging acquisition expands POP and visual merchandising capabilities while Pratt Visual Solutions delivers innovate store decor.
2013

2013 Fusing Capabilities
Vomela diversifies by acquiring Fusion Imaging and expanding into large format dye-sub and event graphics
2014-2017

2014-2017 Still Growing
Offset commercial printing and mailing services becomes a prominent offering through several strategic acquisitions: The Bureau, Master Print, Elk Grove Graphics, and Tepel Brothers.
2017

2017 TVC Future
The Vomela Companies continues to provide quality products and services through its ever-expanding network of print professionals. Seventy years later, its storied past leads to a bright future.
2018

2018 Growth
Vomela acquires Palmer Printing and Learning Zone Express.
2019

New Headquarters
The new 300,000-square-foot head quarters is located in the Beacon Bluff business center at Minnehaha Avenue East and Arcade Street. This move allows Vomela to combine four Twin Cities facilities into one location.

2020

2020 Growth
The Vomela Companies acquired the fleet graphics division of Implementix, of Wheat Ridge, Colorado.