FUEL YOUR BRAND: THE ULTIMATE GUIDE TO PLANNING FLEET GRAPHICS
Feel confident planning your fleet graphics project -- whether you're an owner of a large national fleet, or you run a small business with a dozen delivery vans. In this guide, you'll learn why fleet advertising is so cost effective, the benefits of fleet graphic designs, and how to plan, compare and select the right fleet graphics partner.
A BLANK TRAILER IS LIKE AN IDLE TRUCK.
When it comes to outdoor advertising, fleet graphics are in a league of their own. To understand why it's so important to utilize fleet surfaces for advertising, let's first take a look at a 3M study which compared fleet impressions to other top media markets.
The study focused on Cost per Thousand Impressions (CPM). Consider an expensive medium like television, which averages around $23.70 CPM. Compared to that, traditional outdoor advertising channels like billboards and street displays are looking pretty attractive at $3.56 CPM.
The cost of fleet graphics? $0.48 CPM. That's pennies on the dollar for high-quality, high-exposure advertising.

ADDITIONAL BENEFITS OF FLEET GRAPHICS
Impact -- The American Trucking Association found that 98% of consumers feel as though fleet graphics create a positive image for the company the represent. 96% found fleet graphics to be more impactful than other forms of outdoor media.
Visibility -- Fleet graphics aren't just for the road; they keep working 24 hours a day. Parking fleet vehicles in higher visibility areas of your property is a great way to gain exposure around the clock.
Targeting -- Most fleet vehicles stay within a certain region of the country. Fleet graphics can be customized to appeal to the most important demographics within that region, and each region design can be different.
Longevity -- Advances in material and adhesive technology allow for a lot of flexibility in fleet wraps. Want to change them on a regular basis? Go with more temporary adhesive that allows for easy removal. Want them to last a while? Go with a durable substrate and a permanent adhesive.
YOUR CHALLENGES
Owners face many challenges when choosing to wrap, update or rebrand their fleet.
Challenges for owners include...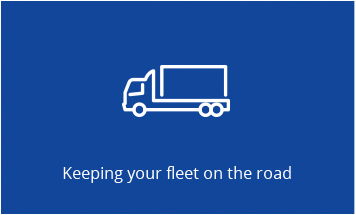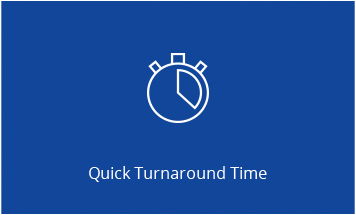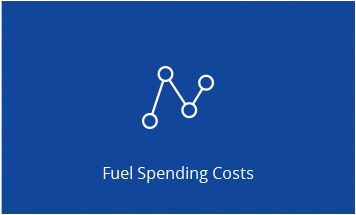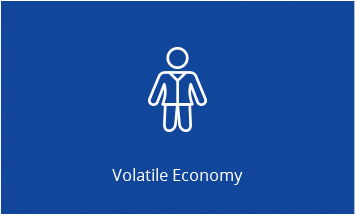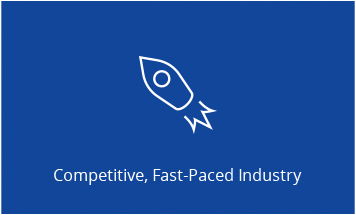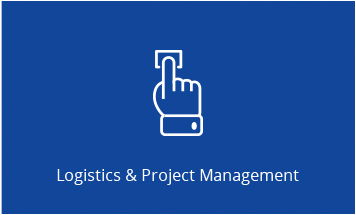 If you're determined to improve your fleet and the time is right, don't let these challenges stand in your way. Your printing partner can help. As one of the largest fleet suppliers in the US, The Vomela Companies have printing and installation facilites located across the nation-making local or far-reaching rollouts seamless. Our approach is all about keeping your fleet on the road by providing a highly streamlined and synchronized process to graphic updates for any size fleet (from 1 to 10,000+).
We provide any combination of: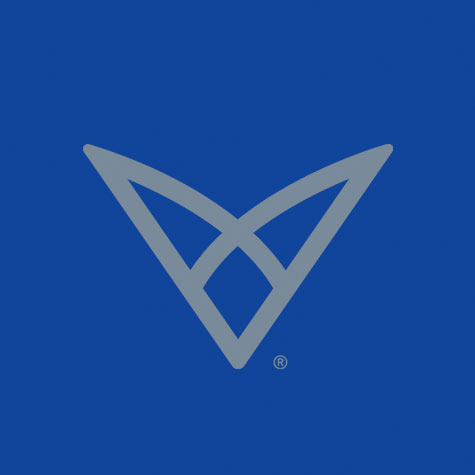 DESIGN
PRINT MANUFACTURING
PROJECT MANAGEMENT
INSTALLATION
FULL-SIZE PROTOTYPING
VALUE ENGINEERING
MATERIAL SPECIFICATION
INVENTORY MANAGEMENT
DESIGNPRINT MANUFACTURING
PROJECT MANAGEMENTINSTALLATION
FULL-SIZE PROTOTYPINGVALUE ENGINEERING
MATERIAL SPECIFICATIONINVENTORY MANAGEMENT
IS IT TIME TO REBRAND YOUR FLEET?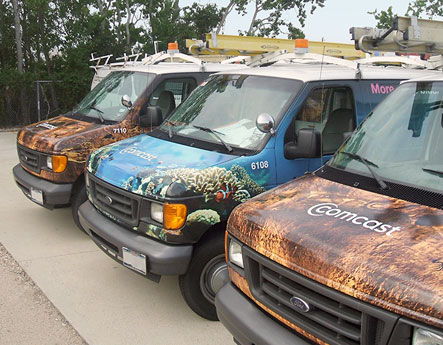 Considering a rebrand, but not sure about timing? When is the best time to update, rewrap, or redesign your graphics? Ask yourself these questions and if you say yes to one or more, then it may be time to update your fleet:
Are you investing in new after-market products (fuel tank skirts, cab extenders)?

Are you splitting your business, or acquiring a new business/fleet?

Are you struggling to recruit new drivers, or want to do a big hiring push?

Interested in cross-selling products or services?

Do you have an agin fleet? Peeling or faded graphics?

Do you have blank, unbranded trailers?

Choosing THE RIGHT GRAPHICS PARTNER & INSTALLER
Once you've made the decision to take advantage of fleet space for advertising purposes, the next step is finding the right provider for the job.
DOWNLOAD THE FLEET BROCHURE TO SEE ALL OF OUR CAPABILITIES
The "right" fleet wrap provider depends on many different variables. It takes a combination of the customer's needs and the provider's strengths to embark on an effective fleet wrap campaign.
STEP 1: PLAN
---
Before getting started, fleet owners will want to have a good grasp of:
Budget - What are you willing to spend? Have you factored in the long-term return on investment of quality graphics?
Fleet size - How many vehicles are receiving graphics?
Fleet location - Is it a local job, or a nationwide effort?
Time frame - How quickly does the job need to be done once it is started?
Graphic size - Decal, half wrap, full wrap, etc.Lifetime of wrap - How often do you hope to change graphics? The intent of the application affects the type of material and adhesive used.
STEP 2: COMPARE
---
Once a fleet owner understands their needs, they're ready to search for their fleet graphics provider. Some considerations include:
Cost - This one is obvious, but it's important to consider cost in relation to the ROI. Higher quality materials and installation will be much more effect in the long run, not to mention the built in advertising benefits of fleet graphics.
Print capabilities - How much volume can they handle, and how fast? What are the largest and smallest dimensions they can print on? How does the quality of their work compare to competitors?
Materials - What types of materials are they working with? Are they partnered with a well-known manufacturer, or do they stick with the lowest cost?
Installation network - Do they have their own installers? And where are they located? Large scale fleet wrap jobs are almost always done on-site, and you can save a lot of money by choosing a provider that has regional installers nationwide.
Previous experience - Experience speaks for itself, and you'll know it when you see it.
Financial stability - A stable company with deep pockets can handle large-scale, up-front material costs.
STEP 3: GET STARTED
Timeliness is critical; one missed step delays everything. The time it takes for each step of the project will vary depending on your needs, but these are the phases you can expect:
DESIGN
Our design team can create a brand-building look from scratch or convert your artwork to properly fit any vehicle.
APPROVALS
To ensure that your vehicle graphics work as you expect them to, we provide accurate proofs or can even install life-size prototypes at your location, before beginning full-scale production.
PRINT
We are known for high capacity, high quality, and fully dedicated project management who manage every detail along the way, ensuring a smooth delivery.
INSTALLATION
Taking into account all prep work, you can trust our national network of certified installers to apply your graphics wherever your fleet is located.
FINAL DELIVARY DATE
Our approach is all about keeping your fleet on the move by providing a highly streamlined and synchronized process for any size fleet.
Fleet Graphics for Healthcare Vehicles
If you are in the Healthcare space, we provide full-service solutions for your fleet graphics, as well. The Vomela Companies is your one-stop-shop—from hospital and clinic signage, to high-quality emergency vehicle wraps and more. Here are examples of our work.

CASE STUDY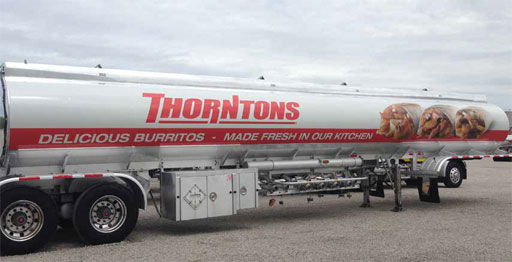 THE CHALLENGES
Representatives from the Vomela Transportation Group (VTG) were able to secure a meeting with Thorntons, Inc. in March of 2016, when they were in the beginning stages of a complete fleet redesign that included de-identifying tankers and installing new graphics. The challenge was that 20 of the company's 75 tankers were already completed by a Louisville-based supplier.
---
THE SOLUTION
Anyone who knows The Vomela Companies understands our commitment to doing quality work at a reasonable price. And that's exactly what did the trick to land a job that at one time seemed out of reach. "We came in very competitive and were able to take over installing their 'Rewards' design," said VTG Sales Representative Jamie Lukes. By May 2016, VTG had produced and installed the prototype tanker set using 3M 680CR-10 reflective film with 3M overlaminate. After completing six more sets, Thorntons' corporate marketing team decided to change all of the designs and strip the work that had been completed so far. At that point, VTG got to work installing "Fountain Drink" and "Burrito" designs on 20 tractors and 52 tanker trailers.


---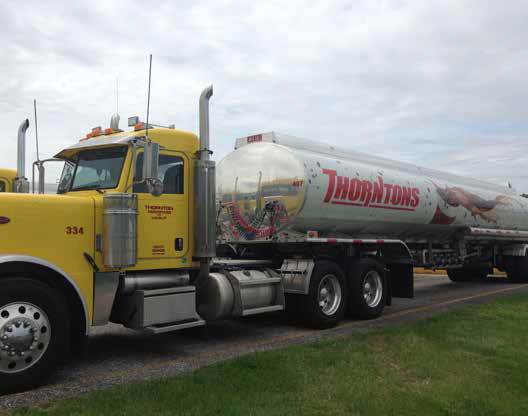 THE BENEFIT
By staying persistent and patient, VTG was able to take over the initial partially-completed tanker job. This allowed us to prove our capabilities going into the logo redesign and installation, as well as future jobs. With the new designs in place for 20 tractors and 52 tanker trailers, VTG has turned its design eye to other projects. "We are in the process of proposing options for their fleet whereby we'd install promotional, short-term graphics to advertise convenience store specials," explains Jamie. As usual, commitment to quality has paid off.

finishing touches
Take time for a few finishing touches for a successful rollout:
GET EVERYONE EXCITED
Rather than simply inform the company and drivers of the project and the timeline, generate some excitement among the team. You may event want to get buy-in from the team by letting them have input in the design or some other part of the process.
PR & MARKETING
Celebrate the rollout with a special event, write a press release, take photos of your drivers and the shiny new graphics, share on social media and your website.
DRIVER TRAINING & TIPS
Train and incentivize your fleet crew to keep clean cabs and trailers, and to report any issues with faded or peeling graphics. This will reflect well on your brand.
You've read this guide, but maybe you're still not sure where to start. We can help.

Let's Get Started
As one of the largest fleet suppliers in the US, The Vomela Companies have printing and installation facilities located across the nation—making local or far-reaching rollouts seamless. Our approach is all about keeping your fleet on the move by providing a highly streamlined and synchronized process to graphic updates for any size fleet (from 1 to 10,000+).
We provide any combination of:
• Design
• Project management
• Full-size prototyping
• Material specification
• Print manufacturing
• Removal of old graphics
• Installation
• Value engineering
• Inventory management