A family-owned business founded in 1947, The Vomela Companies is committed to creating a company culture of exemplary citizenship and corporate social responsibility. Through our company-wide CARES initiative, we strive to reward and reinforce our core company values of Commitment, Accountability, Respect, Excellence, and Service throughout the team.
OUR VISION

Year after year, we want to see Vomela and its people regarded among the BEST specialty graphics providers in North America.

OUR MISSION

To be the industry leader providing creative, innovative and technologically advanced graphic products and value-added services to our customers.

OUR PURPOSE

Uniting and inspiring people by what is possible.
Corporate SOCIAL RESPONSIBILITY
At The Vomela Companies, we believe in a shared values approach to drive positive social change. Additionally, we believe the engagement and development of our employees is the catalyst for change. We embrace our companies as gatherings of people who live, work, and play in local communities. We understand our greatest gifts to share are what we do well as a company and as individuals. Our leaders support this strategy and are committed to its success. Each location is encouraged to get involved and make this unique to your teams and your communities.
We are united in OUR collective efforts.
How we act responsibly

We believe youth education and close-knit communities are critical for empowering our people's futures. To help improve youth education access, we are partnering with schools, universities, community centers, and educators to provide skill and service volunteering. Our community-strengthening efforts include volunteering in areas that help provide stability and opportunities to empower individuals in low-income areas.
In the workplace, Vomela actively demonstrates a commitment to equality, diversity and inclusion through all aspects of workplace management giving clear consideration to equality of opportunity in employment. Our Affirmative Action Plan reflects our commitment to building a diverse and inclusive workforce. The Vomela Companies are committed to a workplace free of harassment and abuse ensuring that workers are not threatened, intimidated, or subjected to harsh or inhumane treatment, including but not limited to verbal abuse and harassment, psychological harassment, mental and physical coercion, and sexual harassment.
creating a Respectful Workplace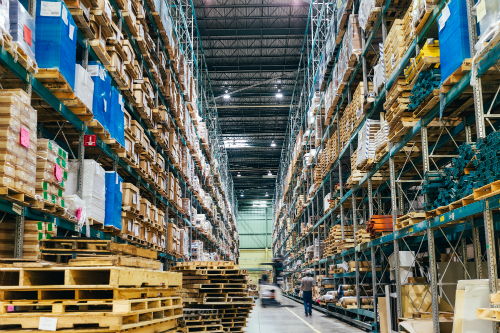 Vomela's greatest asset is our people. We come from diverse backgrounds. Along with our families, we reside in more than 20 cities across the continent. And just like our individual families, The Vomela family cares for each other.
- We recognize and reward each other (CARES Initiative).
- We are committed to Skills Volunteering (giving of our time and talent).
- We embrace Service Volunteering (we are not afraid to roll up our sleeves).
- We are passionate about team members uniting to serve each other and our communities.
- We are guided by purposeful leaders empowered to inspire and unite.
- We value an inclusive family – reflective of citizens across our communities where we live, work, and play. We welcome people of all backgrounds and identities.
- We are passionate about seeking solutions and providing value to our customers.
- We are creators. We are innovators. We are Vomela.
CARE FOR THE ENVIRONMENT

The Vomela Companies are committed to reducing impact on the environment. Our commitment to the environment extends to our customers, our staff, and the communities in which we operate.
We are proud of our environmental record and accomplishments:
Achieved the Small Hazardous Waste Generator status by introducing environmentally friendly ink technologies into our operations.
Invested in state-of-the-art equipment allowing us to transition from solvent-based to UV, Latex, and Aqueous-based inks, which significantly reduced the amount of volatile organic compounds (VOCs).
Developed an integrated waste management system that focuses on recycled materials, conserving and recovering resources, and reduced dependence on land disposal of waste.
Created an Environmental Group that reviews and improves the organization's methods for identifying and handling Materials, Consumables, Energy, and Waste in the most responsible ways available.
Built a LEED compliant 300,000 sq. ft. headquarters in St. Paul, Minn. Vomela's building was designed using strategies aimed at improving: energy savings, water efficiency, CO2 emissions, indoor environmental quality. The new building will bring together four facilities, thus reducing our overall carbon footprint.
Future - We will continue to explore opportunities to reduce our energy usage throughout all operations. The Vomela Companies works with environmental organizations such as the Forestry Sustainability Council (FSC), to offer products certified by FSC to their respective customers. Vomela looks to increase their participation in environmentally appropriate and socially beneficial activities, respecting the rights of workers, communities, and indigenous people.
READY TO JOIN THE VOMELA COMPANIES?
Recently posted job openings