Founded as a family-owned business in 1947, The Vomela Companies have been committed to creating a company culture of good citizenship and corporate responsibility. Through our companies-wide CARE initiative, we strive to reward and reinforce our core company values of Commitment, Accountability, Respect, and Excellence throughout the team.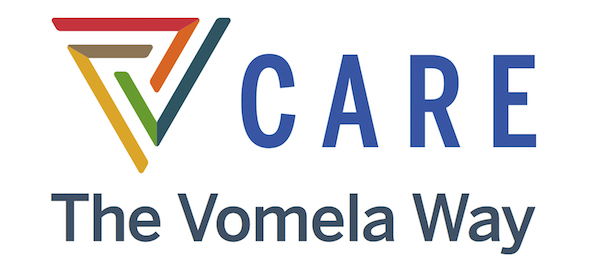 ---
OUR VISION

Year after year, we want to see Vomela and its people regarded among the BEST specialty graphics providers in North America.

OUR MISSION

To be the industry leader providing creative, innovative and technologically advanced graphic products and value-added services to our customers.

SOCIAL RESPONSIBILITY
We believe that to be a good corporate citizen we need to give back to our communities. In doing so, we actively and regularly promote local food shelf collections, United Way fundraisers, Adopt a Family, Toys for Tots, Big Brothers Big Sisters, Children's Hospital campaigns and other nonprofit and charitable events. In addition, many of our locations donate leftover materials to schools.
The Vomela Companies and its affiliates regularly donate graphics, banners, decals and signage to Community programs and non-profits. We support our Employee participation in fundraising marathons and as a company, we support various local Foundations by participating in fundraising events regularly. Our goal is to support the local communities in which we live and work.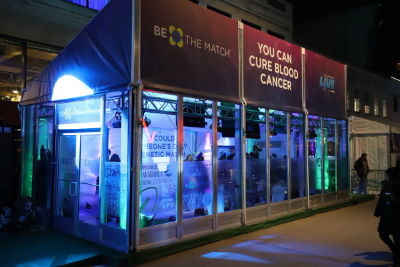 Be the Match
This pop up location appeared in downtown Minneapolis throughout the week of Super Bowl LIII.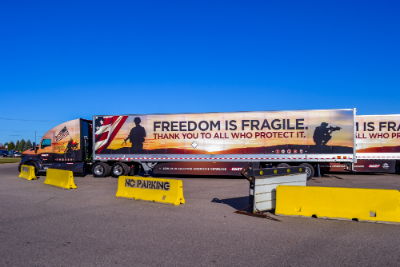 Fleet Wrap
These trailer and cab wraps will be leased to owner-operators chosen from a pool of retired or active military members and will appear in special events and convoys, including Wreaths Across America.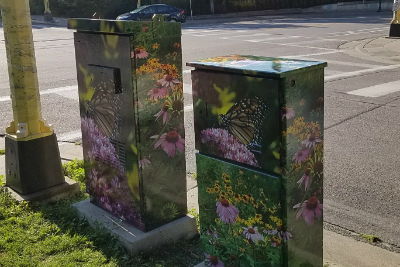 Utility Box
Graffiti resistant utility box wraps are a fun and easy way to beautify neighborhoods while getting neighbors invested in their community.
Corporate Citizenship
The Vomela Companies uphold the highest standard of human rights with the belief that all workers in our supply chain deserve a fair and ethical workplace and should be treated with the utmost dignity and respect.
We actively demonstrate a commitment to equality, diversity and inclusion through all aspects of workplace management giving clear consideration to equality of opportunity in employment. Our Affirmative Action Plan reflects our commitment to building a diverse and inclusive workforce. The Vomela Companies are committed to a workplace free of harassment and abuse ensuring that workers are not threatened, intimidated, or subjected to harsh or inhumane treatment, including but not limited to verbal abuse and harassment, psychological harassment, mental and physical coercion, and sexual harassment.
ETHICAL BUSINESS PRACTICES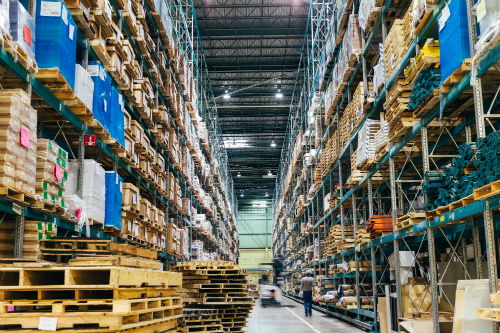 The Vomela Companies are committed to the highest standards of ethical conduct in compliance with all applicable local, state and federal laws and regulations when dealing with its employees, suppliers and customers. All locations are expected to conduct business with integrity, respect, truthfulness, and accuracy and remain in full compliance with those regulations that pertain to trade, antitrust and fair competition, and anti-corruption.
CARE FOR THE ENVIRONMENT

The Vomela Companies are committed to reducing its impact on the environment. Our commitment to the environment extends to our customers, our staff, and the community in which we operate.

We are proud of our environmental record and accomplishments:
Achieved the Small Hazardous Waste Generator status by introducing environmentally friendly ink technologies into our operations.

Invested in state of the art equipment allowing us to transition from solvent-based to UV, Latex, Vegetable and Aqueous-based inks which significantly reduced any potential to emit GHG emissions.

Developed an integrated waste reduction strategy for all plastics, wood, paper, corrugated, substrates, metals, computer related equipment, ink cartridges and maintenance tanks, office paper, pre-press films, batteries, fluorescent lamps and post-consumer recyclables. We continue to identify product alternatives made from recycled materials as well as being recyclable that can replace existing non-recyclable materials.

Continually work with suppliers on packaging solutions to minimize the amount of materials required to properly pack merchandise.

More efficient lighting systems have been installed in some locations resulting in a reduction in our energy consumption. As we plan for the future, we will continue to explore opportunities to reduce our energy usage throughout all operations.

Select Vomela companies have joined forces with the Forestry Sustainability Council (FSC) which means they are able to offer products certified by FSC to their respective customers. We continue to look to increase our participation in environmentally appropriate and socially beneficial activities, respecting the rights of workers, communities and indigenous people.